Sri Lankan-style mackerel curry

This gorgeous curry sauce can be made in batches. Chill or freeze, then just reheat, stir in a tin of your favourite fish and you'll have a delicious fish curry that's ready in minutes.

Prep: 10 min
Cook: 40 min
Serves: 4

Ingredients:

4 garlic cloves, peeled and chopped
1 onion, peeled and roughly chopped
5cm knob fresh ginger, peeled and chopped
Vegetable oil, for frying
20 fresh curry leaves
1 pinch fenugreek seeds
1 tsp black mustard seeds
½ tsp caster sugar
1 tbsp medium curry powder (I like Bolst's), or use a hotter curry powder to taste
½ tsp ground coriander
1 tsp ground cumin
½ tsp freshly ground black pepper
¼ tsp ground turmeric
1 x 200ml can coconut milk
1 tbsp tamarind paste
1 lemongrass stick, bruised with rolling pin
1 x 120g tin mackerel in olive oil, drained
2 tomatoes, chopped
2 fresh green finger chillies, sliced
1 big handful coriander leaves, roughly chopped
1 lime, quartered, to serve



Method:

Put the garlic, onion and ginger in the small bowl of a food processor and blitz to a paste.

In a pan large enough to take everything later, heat a few teaspoons of oil. When hot, add the curry leaves, the fenugreek and mustard seeds, and fry for a minute or so, until they crackle. Add the onion paste and fry, stirring, for a few minutes, until slightly coloured. Add the sugar and all the other spices, then cook, stirring, until the raw smell of the spices is gone. Add 250ml water, the coconut milk, tamarind and lemongrass, stir to combine, then leave to simmer gently, stirring occasionally, for 20 minutes.

Taste the curry sauce and adjust the seasoning as necessary. Add the drained fish, simmer gently for 10 minutes, then stir in the chopped tomatoes and sliced chillies. Sprinkle over the coriander and serve with rice and a squeeze of fresh lime.
Related products
Get Market updates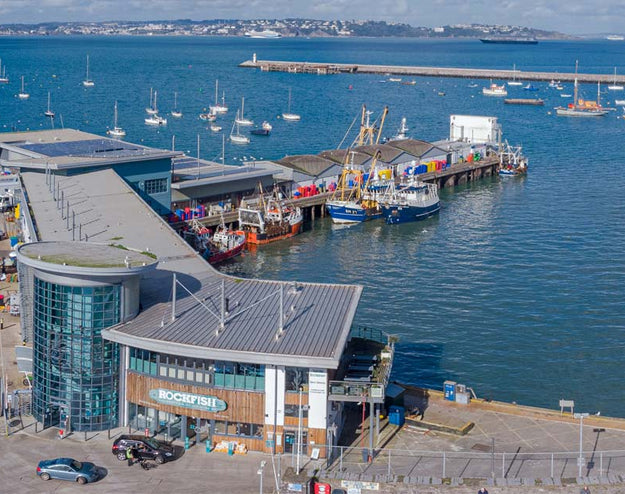 Never miss out on the latest offers and find out first what fresh fish has been landed.