JOIN THE ROCKFISH SEAFOOD CLUB
SIGN UP TO JOIN THE CLUB TODAY AND YOU CAN ENJOY 25% OFF YOUR FIRST ONLINE SEAFOOD ORDER
For all the latest news and offers from Rockfish, join our seafood club. Sign up today and you'll get 25% off your first order from our online seafood market.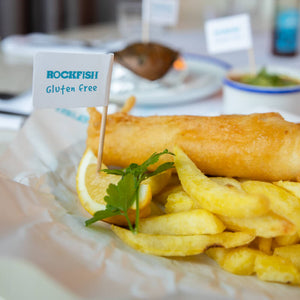 ALLERGEN MENU & INFORMATION
At Rockfish, we take allergens very seriously. Most of our menu is available gluten free and we are accredited by Coeliac UK.
ALLERGEN MENU
OUR SEAFOOD MENU
Enjoy the freshest, most sustainable fish in the world, cooked simply at our seafood restaurants overlooking the water.
SEE OUR MENU
DELIVERED TO YOUR DOOR
You can have the same wonderful seafood, prepared by our expert team, and delivered from the quayside to your door the next day.
ONLINE SEAFOOD MARKET