Whole Monkfish Tail with Chilli, Tomato and Lime Salsa

Firm and meaty, our Monkfish Tail is perfect for baking whole and sharing with friends. Try it served with Mitch's zingy but sweet chilli, tomato and lime salsa.

 

Ingredients

whole monkfish tail
handful of breadcrumbs
handful of thyme
1 x red chilli
olive oil

For the salsa:
1 x red onion
1 x green chilli
6 x freshly chopped tomatoes
2 x spring onions
2 x limes
pinch of cumin
pink peppercorns (cracked)


Method

Rub the monkfish tail in olive oil and thyme, season with salt, cracked black pepper and pink pepper, and sprinkle with breadcrumbs. Then pop into the oven on a high heat for approximately 25 minutes.

To make the salsa, thinly slice the red onion, green chilli and spring onions. Combine in a big bowl with the chopped tomatoes, a pinch of salt, juice of two limes and some freshly chopped coriander.

On a chopping board, combine a little olive oil, finely chopped red chilli, some thyme and cumin.

When the monkfish is cooked, take it from the oven and transfer to the chopping board. Rub in the chilli, thyme and cumin mix, then chop down the middle to create two halves.

Top the monkfish with salsa, and drizzle with olive oil. Then serve with a wedge of lime.
Related products
Get Market updates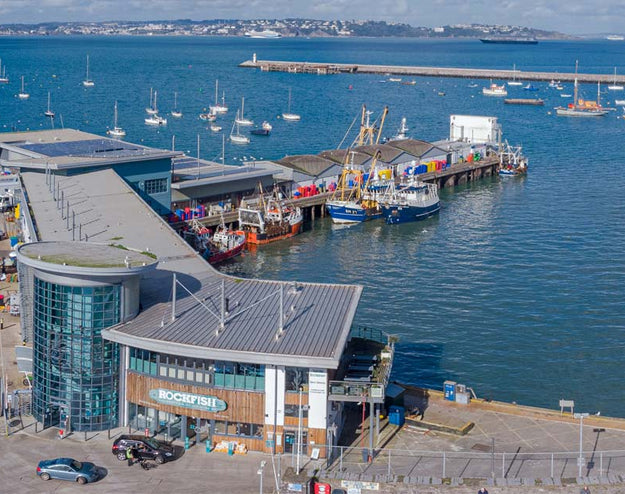 Never miss out on the latest offers and find out first what fresh fish has been landed.