Ling Fillet

Ling is considered closest to Cod in taste and texture and a great alternative to Cod or Haddock. Ling's bright white flesh has a texture that's firm but balanced by a lightness, which is a consequence of the irregular pattern in which the flakes are arranged. It is a great fish that holds a bit of shape when cooking.

Not Landed Today Let me know when it's been landed

Seafood at home market notifications

You will need to login or register first to edit these.

See what's in our 24hr seafood market now

Portion Size:

Min 150g

Skin on:

No

Bones:

No

Can I freeze it?

Yes

Latin name:

Molva molva

Allergen:

Fish

May contain:

Crustacean, Mollusc
Cooking techniques

HOW TO: Using your grill is an easy and healthy way to cook either thinner fillets or portions like hake and sea bass at home. 

Preheat your grill, rub your fish with a little olive oil and salt and put skin side up on a piece of parchment paper (this is to prevent fish from sticking) onto a grill pan. 

Place it under the grill on the top shelf, about 10 to 15cm away from the heat. As a guide a fillet portion will need 8-10 minutes, a flatfish for 10-12 minutes.  You don't need to turn flat fish as the heat of the grill will cook it through.

HOW TO OVEN ROAST A WHOLE FISH: Fish likes heat. Preheat your oven to 220˚C/200˚C Fan/425˚F/Gas Mark 7. Rub your fish with olive oil, then salt, and make a few slashes in the flesh, right down to the bone – diagonal slashes look good.  Add some rosemary or thyme to the slashes if you have some to hand or stuff the herbs into the cavity of the fish.

Put the fish on a roasting tray and place in the oven.  As a guide, (all ovens are different, you know yours better than me) a 450g whole fish will feed 1 person and take around 12-15 mins to cook.  A 1 – 1.2kg fish, serving 4, will take around 30 minutes. 

To make an instant sauce add the following to the baking tray:  chopped fresh tomatoes, a pinch of dried chilli flakes, a good splash of white wine, a few slivers of sliced garlic, and herbs such as thyme, bay, parsley or chives. Serve the cooked fish with lemon wedges.

 

HOW TO OVEN ROAST A CHOP/CHUNK OF FISH: Fish likes heat. Preheat your oven to 220˚C/200˚C Fan/425˚F/Gas Mark 7. Rub your fish with olive oil, season with salt and place in a roasting dish. Place in the preheated oven for 10 minutes, then remove from the oven and spoon 2tbsp of Rockfish flavoured butter over the fish. Put back in the oven for 5 minutes and then remove. Put your fish on a plate and pour over the warm butter from the roasting dish.  

HOW TO: A great way to cook fish is 'en papillote' aka in an oven bag. You can make a bag yourself very easily from a piece of greaseproof or parchment paper. Cut a piece of paper that is about 4 times larger than your fish. Fold it in half. Fold two of the open edges of the paper into the centre a few times leaving one edge open. Then all you have to do is pop your fish into the bag, fold in the final edge and make sure the corners are sealed. 

Once you've got the hang of making the bags it is a super easy way to cook fish, especially fillet portions like hake or sea bass. It's a fool proof method as the fish steams as it bakes and means you can add any flavours and liquids you like (or use a spoonful of one of our butters).  

Preheat the oven to 220˚C/200˚C Fan/425˚F/Gas Mark 7 create your oven bag and pop your fish, and any flavourings into it. Place the bag on a roasting tray - a hake or sea bass fillet should be ready in 15 minutes, a t-bone such as brill, turbot or plaice will need 25 minutes. 

To serve either let your guests open the bag at the table, or simply cut open the bag and empty the fish and the cooking juices straight onto a plate.

HOW TO: To pan fry a piece of fish, use a non-stick pan or one that you know is non-sticky! Heat the pan and add a few tablespoons of a neutral oil (vegetable oil will do).  When the oil is hot, lay the fish in the pan. For hake, bass and salmon put it in the pan skin-side down. For cod, thick white fish, flat fish fillets and gurnard lay them flesh-side down. 

Allow the fish to sizzle and don't be tempted to turn them, let the pan do the work, you will see the heat rise and the fish will firm up. If it's a thin piece of fish turn it and cook for just a minute or so and it's done. If the fish is thicker, after you've turned it place in a pre-heated oven set to 200˚C/180˚C Fan/400˚F/Gas Mark 6 for about 3-4 minutes to finish the cooking.
Ling Fillet recipes
A selection of Mitch's favourite recipes for Ling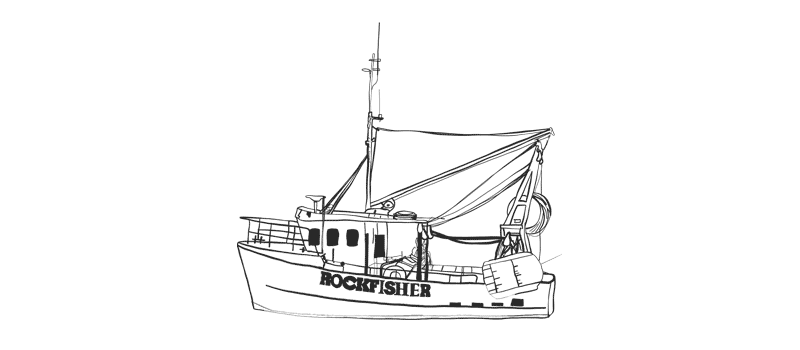 Every day our expert team buy the freshest fish directly from the fleet in Brixham and from the most sustainable fisheries in the world for the online seafood market.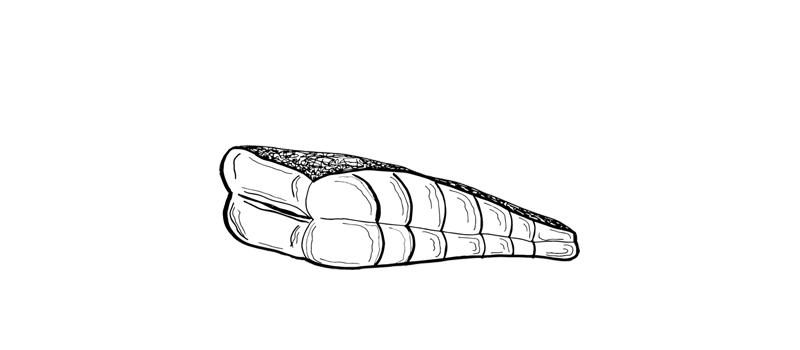 We prepare and portion the fish right at the quayside, just metres from where the boats land, and all the seafood is fully traceable right back to which boat caught it.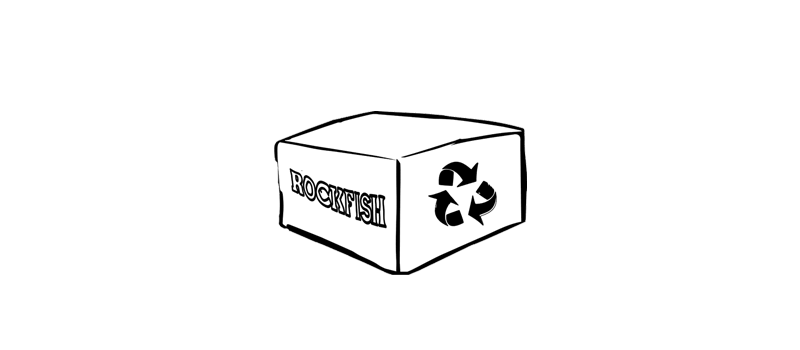 We pack and send via our carbon neutral delivery partner to your door in our eco-packaging. Our boxes and insulation are made from recycled materials, and can be recycled too.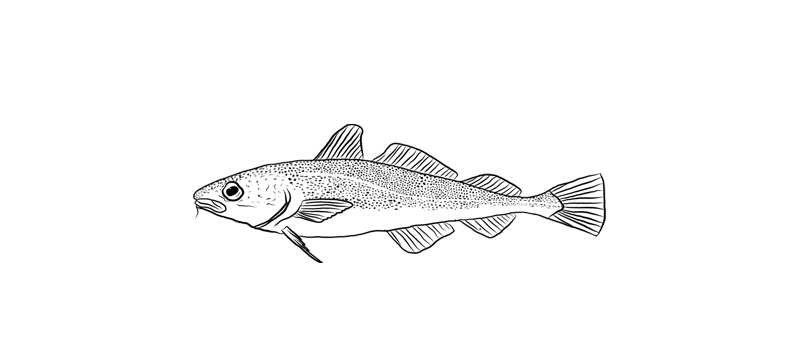 When fish is in abundance we blast freeze it at the quayside, locking in the freshness so you can enjoy your favourite even when that specie isn't landed or the boats can't go out.