Our breakfast scallop & black pudding roll
This was a favourite at our café downstairs in Brixham, both with customers and with fishermen just coming up from the morning market. The pepperiness of the  black pudding pairs perfectly with the wonderfully sweet Brixham scallops.
Ingredients
Serves 2
6 scallops without corals, each cut in half horizontally
melted butter
2 slices Macsween's black pudding
2 soft white bridge-style rolls – or round rolls if you prefer
2 tablespoons tomato ketchup
2 tablespoons mayonnaise
1 tablespoon French's American-style mustard
malt vinegar
a sprinkling of chopped parsley
Method
Preheat the grill. Brush the scallops with a little melted butter. Place the black pudding slices under the grill and grill for about 4 minutes. Add the scallops and grill for a further 1–2 minutes or until cooked. Meanwhile, split the rolls from the top two-thirds of the way down and toast on the inside under the grill. Mash the black pudding down the middle of each roll. Mix the ketchup with the mayo and mustard and spoon down the middle, then top with the scallops. Finish with a drizzle of malt vinegar and a sprinkle of parsley.
Related products
Get Market updates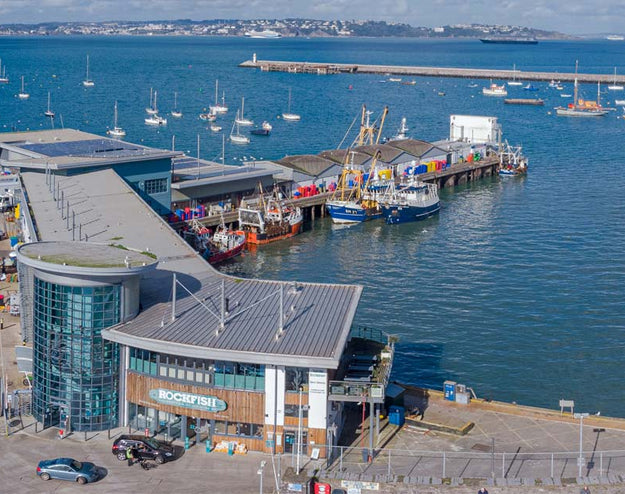 Never miss out on the latest offers and find out first what fresh fish has been landed.