Rockfish Tuna & Salsa Verde Flatbreads

You can make your own dough if you want to, but the joy of these flatbreads is the speed and simplicity. You can buy wonderful fresh or frozen pizza dough in most supermarkets which works wonderfully for this. Make sure you follow the instructions to defrost the dough and then you're ready to go.

These flatbreads are designed to be small and shared as a snack, so break off a small ball of dough about golf ball sized and then stretch it out into an oval around the size of your hand.

Top each flatbread with:
A few chunks of Rockfish Tinned Cantabrian Tuna
A few fine slices of red onion and/or spring onion
A spoonful of salsa verde (see Mitch's recipe for MSC Hake with Salsa Verde)

Then all you need to do is put into a very, very hot oven, or ideally a pizza oven for just a few seconds until the dough is just beginning to char.

Once they are cooked, take them out, finish with a further spoonful of salsa verde drizzled over the top and a sprinkling of freshly chopped parsley, then cut into pieces and eat immediately.
Related products
Get Market updates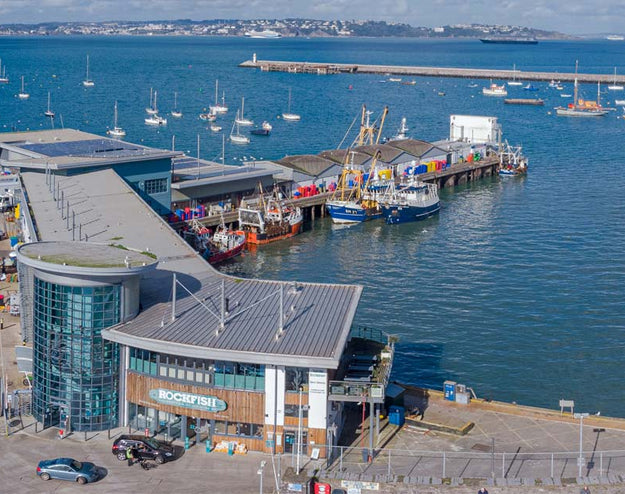 Never miss out on the latest offers and find out first what fresh fish has been landed.