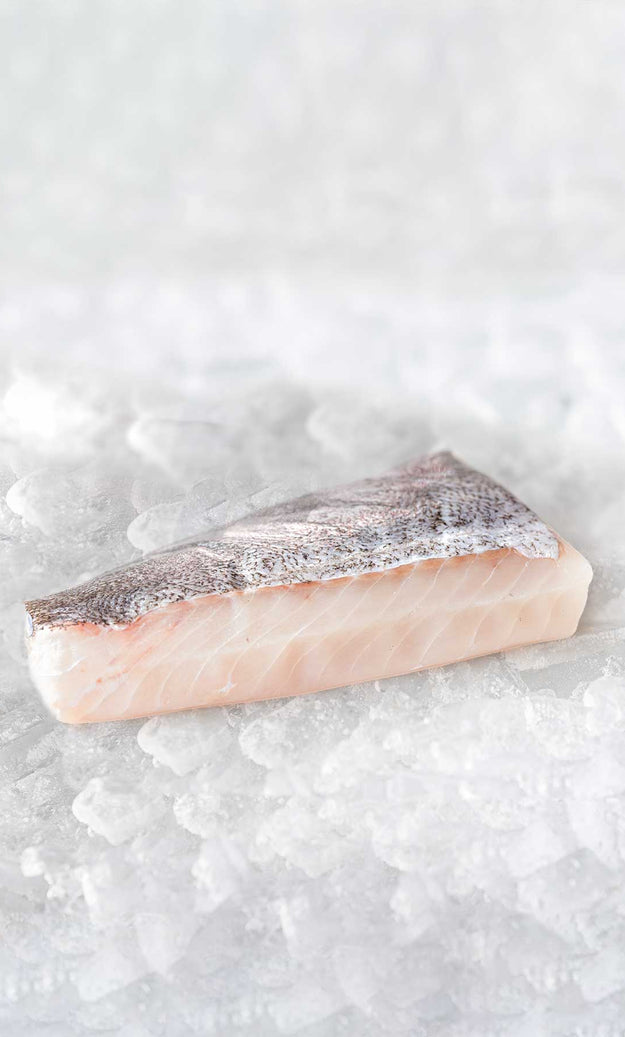 Coley Fillet - Frozen

This underrated relative of Cod is enormously popular in the northern hemisphere, where it has a huge number of local names including 'Saithe', 'Boston Bluefish' and 'Green Cod'. 

All the fish in our frozen section was caught at its best and flash frozen at the quayside.

 

When it arrives at your home you can put it in the freezer to enjoy another day (even if partly defrosted) or put in your fridge and enjoy it within the next 2-3 days as you would with our fresh fish.
Portion Size:

Min 150g

Serves:

Serves 1

Skin on:

Yes

Bones:

No

Can I freeze it?

Yes

Latin name:

Pollachius virens

Allergen:

Fish

May contain:

Molluscs, Crustacean
Cooking techniques

HOW TO OVEN ROAST A WHOLE FISH: Fish likes heat. Preheat your oven to 220˚C/200˚C Fan/425˚F/Gas Mark 7. Rub your fish with olive oil, then salt, and make a few slashes in the flesh, right down to the bone – diagonal slashes look good.  Add some rosemary or thyme to the slashes if you have some to hand or stuff the herbs into the cavity of the fish.

Put the fish on a roasting tray and place in the oven.  As a guide, (all ovens are different, you know yours better than me) a 450g whole fish will feed 1 person and take around 12-15 mins to cook.  A 1 – 1.2kg fish, serving 4, will take around 30 minutes. 

To make an instant sauce add the following to the baking tray:  chopped fresh tomatoes, a pinch of dried chilli flakes, a good splash of white wine, a few slivers of sliced garlic, and herbs such as thyme, bay, parsley or chives. Serve the cooked fish with lemon wedges.

 

HOW TO OVEN ROAST A CHOP/CHUNK OF FISH: Fish likes heat. Preheat your oven to 220˚C/200˚C Fan/425˚F/Gas Mark 7. Rub your fish with olive oil, season with salt and place in a roasting dish. Place in the preheated oven for 10 minutes, then remove from the oven and spoon 2tbsp of Rockfish flavoured butter over the fish. Put back in the oven for 5 minutes and then remove. Put your fish on a plate and pour over the warm butter from the roasting dish.  

HOW TO: To pan fry a piece of fish, use a non-stick pan or one that you know is non-sticky! Heat the pan and add a few tablespoons of a neutral oil (vegetable oil will do).  When the oil is hot, lay the fish in the pan. For hake, bass and salmon put it in the pan skin-side down. For cod, thick white fish, flat fish fillets and gurnard lay them flesh-side down. 

Allow the fish to sizzle and don't be tempted to turn them, let the pan do the work, you will see the heat rise and the fish will firm up. If it's a thin piece of fish turn it and cook for just a minute or so and it's done. If the fish is thicker, after you've turned it place in a pre-heated oven set to 200˚C/180˚C Fan/400˚F/Gas Mark 6 for about 3-4 minutes to finish the cooking.
Coley Fillet - Frozen recipes
A selection of Mitch's favourite recipes for Coley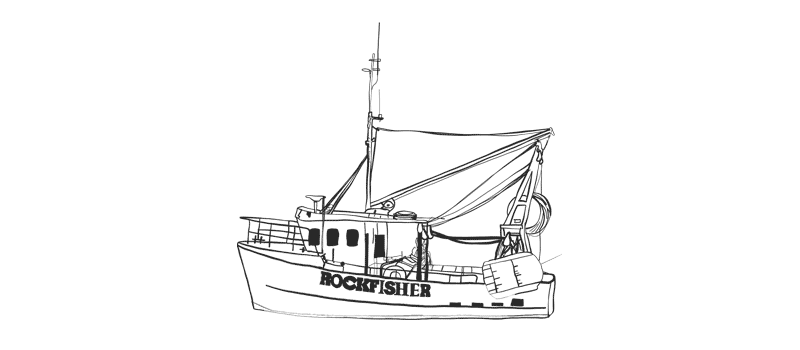 Every day our expert team buy the freshest fish directly from the fleet in Brixham and from the most sustainable fisheries in the world for the online seafood market.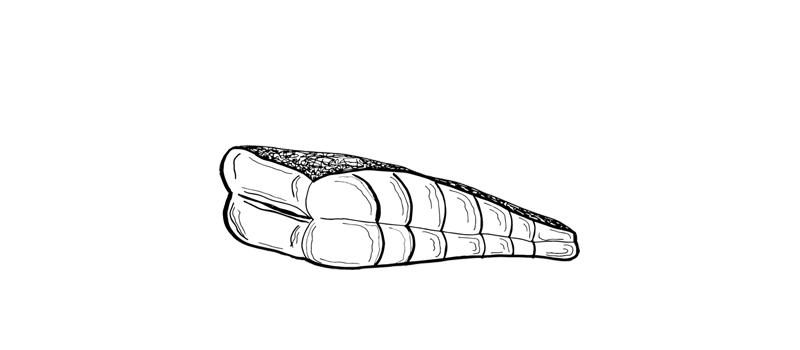 We prepare and portion the fish right at the quayside, just metres from where the boats land, and all the seafood is fully traceable right back to which boat caught it.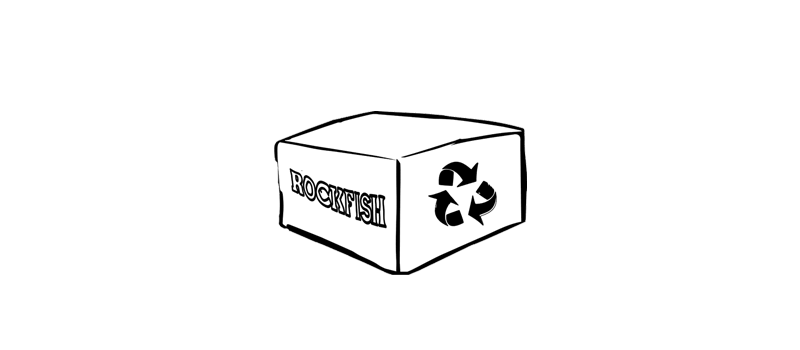 We pack and send via our carbon neutral delivery partner to your door in our eco-packaging. Our boxes and insulation are made from recycled materials, and can be recycled too.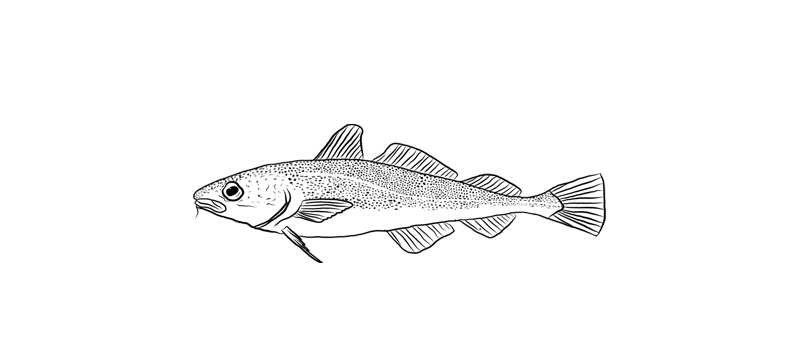 When fish is in abundance we blast freeze it at the quayside, locking in the freshness so you can enjoy your favourite even when that specie isn't landed or the boats can't go out.