Fish cakes with romesco sauce

Fish cakes are a good way of using up offcuts of fish, but it is also worth buying fish just to make them. Cheaper cuts like pollack and coley work well, as does a can of tuna or canned sardines if you don't have anything fresh to hand.

Makes 4 cakes

Ingredients

400g skinless fish fillets, any remaining small bones removed

300g mashed potato

1 tablespoon capers, roughly chopped

a squeeze of lemon

a small handful of finely chopped flat-leaf parsley

3 tablespoons plain flour, seasoned with salt and pepper, for coating

2 eggs, beaten

2 good handfuls of fine dry breadcrumbs – panko ideally

vegetable oil for shallow frying

Rockfish romesco sauce

salt and freshly ground black pepper

Method

Preheat the oven to 200°C Fan/220°C/Gas Mark 7. Place the fish on a roasting tray and roast for 8 minutes, then allow to cool.

When cool enough to handle, flake the fish into a bowl. Mix in the mashed potato and chopped capers, together with a squeeze of lemon and the parsley. Season. Divide the mixture into 4 balls, then flatten into rounds. Chill for 30 minutes before coating.

Have 3 shallow bowls/plates in front of you, one with the flour, one with the beaten eggs and one with the breadcrumbs. Dip each fishcake first in flour, then egg and last of all breadcrumbs, making sure that you have an even coating all round.

Shallow fry the fish cakes in a little vegetable oil over a low to medium heat for 5–6 minutes on each side or until golden. Serve hot with our romesco sauce.
Related products
Serves 1- Min 150g
Filleted ready for cooking
Serves 1- Min 150g
Filleted ready for cooking
Get Market updates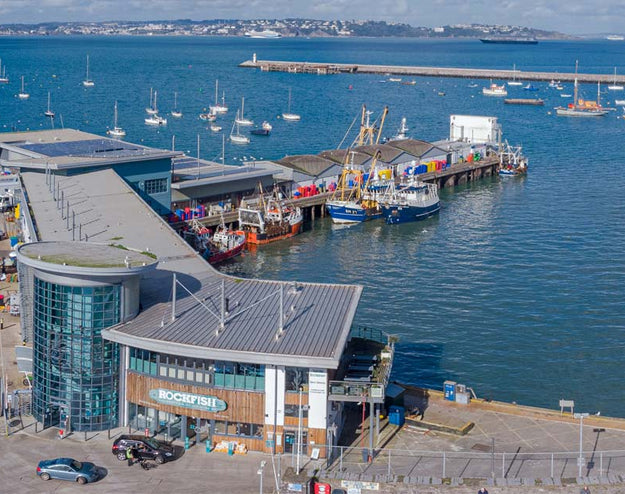 Never miss out on the latest offers and find out first what fresh fish has been landed.