Thermidor buttered crab

This is a nice buttery mix. You make the butter first, then chill it in the fridge to firm it up. The butter is really good with all grilled seafood but on toast with crab it makes a wonderful snack. The recipe makes more butter than you need so you will have some to store in the fridge or freezer to top plain grilled seafood.

Serves 2

Ingredients

2 slices bread for toasting

150g fresh hand-picked white crabmeat

For the butter

1 shallot, finely chopped

a splash of brandy or dry sherry

100ml white wine

1 tablespoon Dijon mustard

1 tablespoon chopped parsley

1 tablespoon chopped tarragon

150g salted butter, at room temperature

a splash of double cream

a pinch of cayenne pepper

4 tablespoons grated Parmesan plus extra for grilling

salt and freshly ground black pepper

Method

First make the butter. Put the shallot, brandy or dry sherry and white wine in a pan and boil off the alcohol. Transfer the shallot to a bowl and cool a little, then add the remaining ingredients and fold together. Taste and season. Roll into a sausage in clingfilm and chill until firm, or freeze for longer storage.

Preheat the grill and toast the bread.

Melt half the butter in a pan. When it is warm, stir in the crabmeat until warmed through. Spoon on to the toast. Grate some Parmesan over the top, then grill for a few minutes until slightly golden. Serve.
Related products
Get Market updates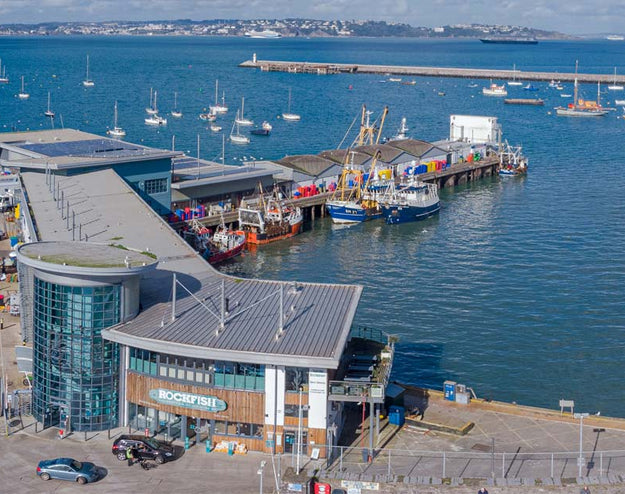 Never miss out on the latest offers and find out first what fresh fish has been landed.