Crab hummus

Make your own hummus so you can flavour it to your taste. You want it nice and smooth with a good balance of lemon and tahini and not too much garlic. Buy the best white crabmeat you can. Handpicked is best.

Serves 2

Ingredients

200g drained chickpeas, rinsed – the Spanish ones in jars are good, but canned is fine too

juice of 1 lemon

1 garlic clove, peeled

a pinch of salt

1 teaspoon tahini

4 tablespoons olive oil

75g fresh brown crabmeat

150g fresh hand-picked white crabmeat

1 teaspoon finely chopped dill

1 tomato, cored and finely chopped

½ avocado, peeled and finely chopped

2 spring onions, green part finely sliced

Method

Put the chickpeas in a food processor with half of the lemon juice, the garlic clove, salt and tahini. Blitz, then add the olive oil and blitz again until smooth. Fold in the brown crabmeat.

Toss the white crabmeat with the dill, tomato, avocado and remaining lemon juice. To serve, spread the brown crab tahini mix in a bowl and top with the white crabmeat mix and the sliced spring onions.
Related products
Get Market updates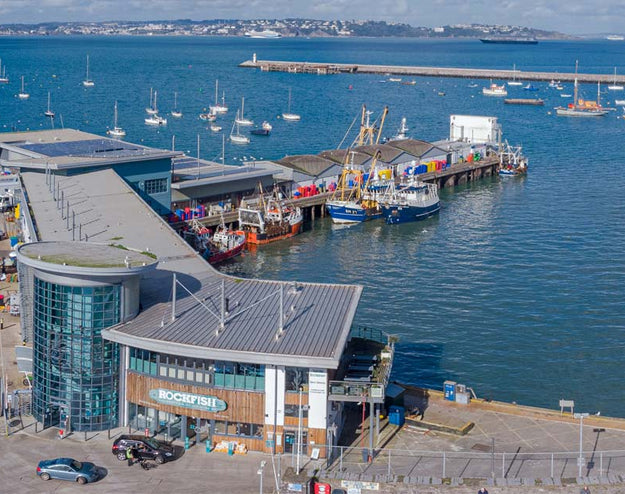 Never miss out on the latest offers and find out first what fresh fish has been landed.