Fish Stew

This wonderful fish stew recipe uses our delicious new fish pie mix which includes a selection of local seafood, and some smoked fish. Smoked fish is not traditionally used in a fish stew, but it gives it an additional depth of flavour. We've also added some deliciously fresh shellfish to create a flavoursome and warming dish that is perfect for enjoying this autumn.

 

Ingredients

1 x pack of Rockfish fish pie mix 
100g Norwegian shell-on prawns (some peeled, some unpeeled)
100g mussels in shells (optional)
2 x scallops in or out of shell (optional)
1 x white onion
1 x clove of garlic
500ml good quality fish stock
6 x freshly chopped tomatoes
pinch of saffron
a splash of Pernod
a splash of white wine
a splash of hot sauce or tabasco
a bay leaf
handful of thyme
handful of parsley
toasted bread to serve
garlic mayonnaise to serve

Method

In a large saucepan, fry the onion, garlic and thyme in some olive oil until softened

Add a splash of Pernod until cooked off. Then add a splash of white wine.

Add the chopped tomatoes, saffron and hot sauce followed by the fish stock, and simmer.

Then add the fish, prawns and the mussels and scallops if using, a bay leaf, a pinch of salt and continue to simmer until cooked.

Finally, stir in the parsley and then serve with toasted bread and some garlic mayonnaise.

 
Related products
Get Market updates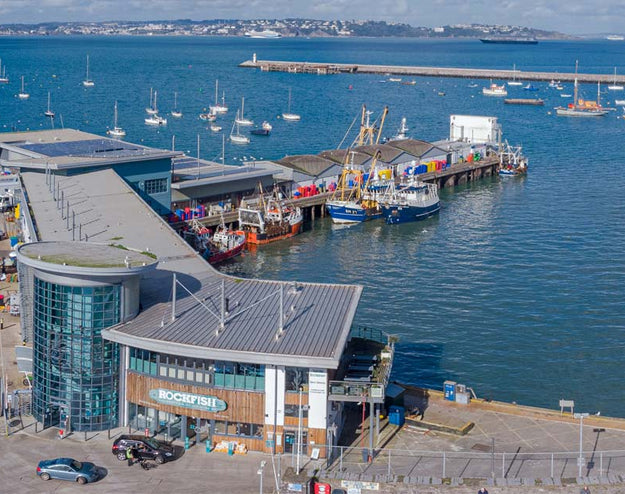 Never miss out on the latest offers and find out first what fresh fish has been landed.